Two Hundred Sixty-fifth Pope: Benedict XVI - 7 comments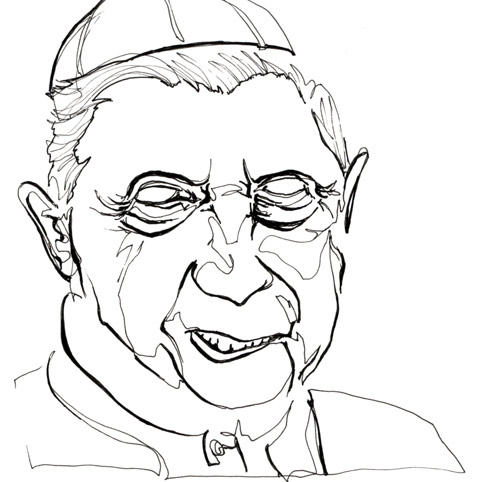 Benedict is still crafting his papacy, and looks like he'll be doing so for a while.
I, on the other hand, am finished with my sketchy history - any tips on what the next Sketch Experiment should be?
Sketch your own Pope with an online degree in graphic design.